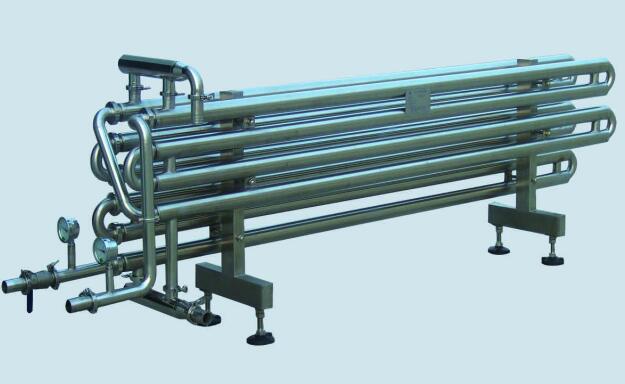 The double pipe heat exchanger belongs to dividing wall type heat exchanger, it was constituted by the main component: connector and casing pipe, And formed two fluid flow passages in the inside tube and case.
  It has the advantages of the plate heat exchanger, such as high heat transfer efficiency, compact structure, light in weight,巳ut also has the advantages of shell-and-tube exchanger, like bearing pressure, heat-resistant, good seal- ing performance, safe and reliable.
  It's the major equipment in the technical prosses: for the temperature control during the wine fermentation and for the heating of finished wine before bottling.