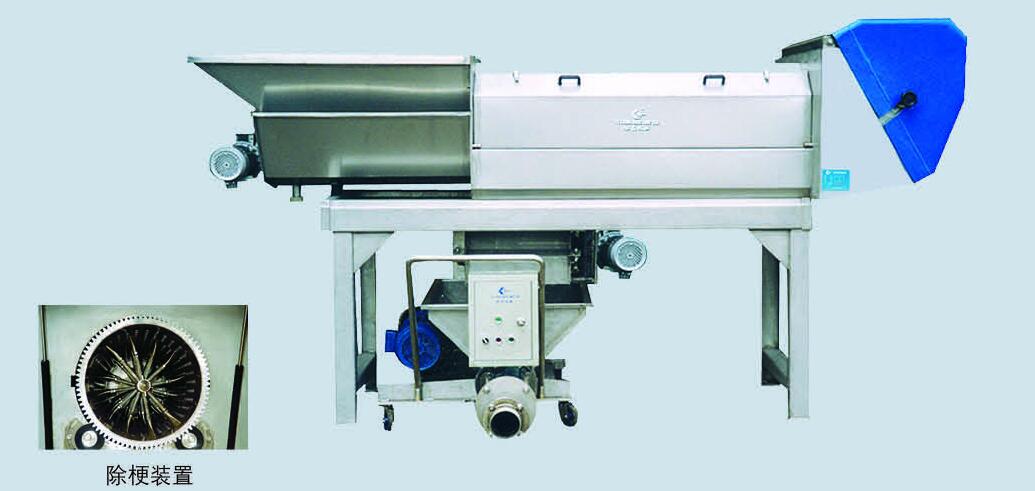 Technical parameters
Type
FYG8-10
FYG20-25
FYG25-50
Output
8-10t/h
20-25t/h
25-50t/h
Rotation speed
destemmer shaft
300-500 r.P.m
cylindrical screen
7-15 r.P.m
Power
kw
destemmer
3.0
4.0
crusher
1.1
2.2
feeder
0.55
0.55
1.1
Voltage
v
specification
mm
length
2100
2360
2990
width
800
870
1118
height
1217
1425
1190
Weight
kg
destemmer
205
335
560
destemmer -crusher
275
465
750
feeder
55
60
90
Diameter of bar canister
mm
22 25 32 Users can choose
Auto-cleaning
Optional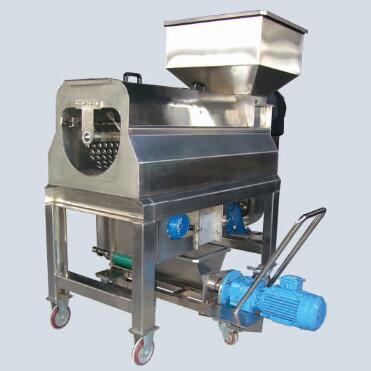 FYG grape destemmer-crusher has the function of grape destemming and crushing.It adopts the most advanced disposal technology,which can reduce the breakage rate of berries and keep more premium quality juice.
  The destemmer shaft of the machine is mounted with a stepless variable speed device.It can be adjusted to the best destemmer rotation speed for all kinds of grapes.FYG grape destemmer-crusher adopts a sepatate screw rod transmission pump,which is easy to clean and repair.
  The form of structure: FYG grape destemmer crusher is a horizotal closed machine,which is composed of five parts,feeder,destemmer,crusher,juice delivery pump,and controller.In order to treat berries gently,the blades of the destemmer and bar canister rotate in the same direction with different speed.Except for the drive and power components,all the fittings are made of stainless steel.