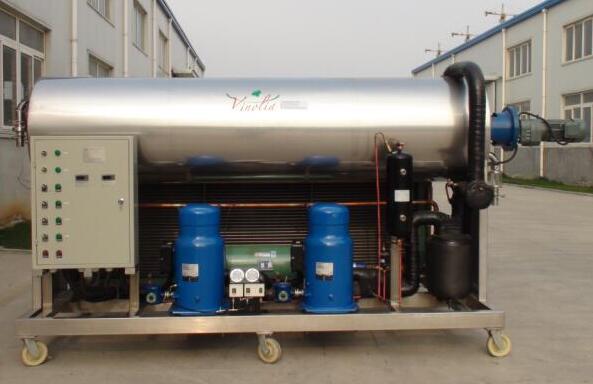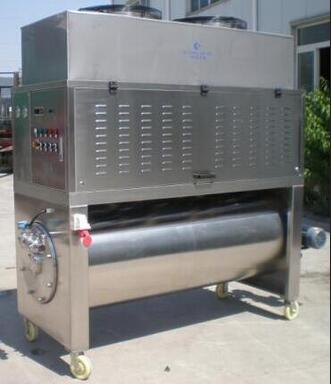 Technical parameters
Type
GB1-GB4
GB6-GB40
NOTE
Cooling capacity
1-4Ten thousandkal/h
6-40Ten thousandkal/h
Cooling capacity and structure according to customer needs to determine
Structure type
movable
Stationary

Dimensions (mm)

Length X width X height

2700 X 1800 X 2000
4415 X 1250 X 2650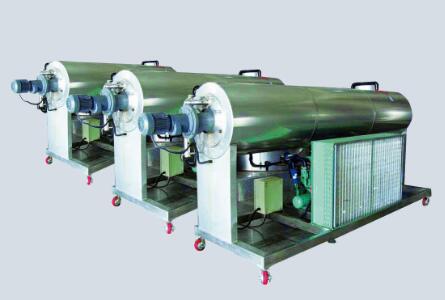 The scraped surface cooler consists of the compressor,condenser,expansion valve,evaporator and Electrical components.
  Scraped type evaporator may be used alone or several cylinders used in series. Each cyclinder have internal and external annular space,which formed by two coaxial tubes. Evaporation chamber on the outside,the liqulid to be cooled flows in the inner annular space.
  These evaporators are of the horizontal scraped surface type and complete with effective insulation and an outer surface finish of matte stainless steel. The special blades manufactured by wear-resistant material which mounted on the spindle.with the reducer driving spindle rotation,the blades scraping frost from the evaporator inner surface on and on and ensures an excellent heat exchange.